Moway USB Dongle...
We provide Moway USB Dongle a large selection of supported platforms, applications programming code languages and modern copy protection usb license dongle key for sale...
Aft India Moway USB Dongle offers software hardware key license for different applications programming code languages and content protection device, We offer the latest hardware lock (Dongle) for software protection with easy to use, cost effective functions to software developer, Moway USB Dongle offers software developer and publishers to protect application and code developed by .NET, C, C#, Java, PHP, Game, Video Game, Unity3D, python, Delphi coding languages.
Copy Protection USB License Dongle:
Technology
MORE INFORMATION FOR MOWAY I (CLICK FOR DOWNLOAD DATASHEET) >>
Video Demo Guide
Product Overview
Moway USB Dongle is the latest hardware lock (Dongle) for software protection with easy to use, cost effective functions to software developer. Equipped with 32 bits smart card inside and security level up to CC EAL4+, Moway USB Dongle supports multi advanced encryption algorithm to protect software and also provides large data storage capacity (varies from 8K/32K) to store and protect the license and critical data; Moway USB Dongle supports HMAC identity authentication, Remote upgrade, Driverless mode and be flexible used in different scenario. In cooperate with Moway USB Dongle Virbox Protector and other toolkits, Software developer will be easily and quickly to complete the highly secured software protection scheme to safeguard their software program far away from piracy.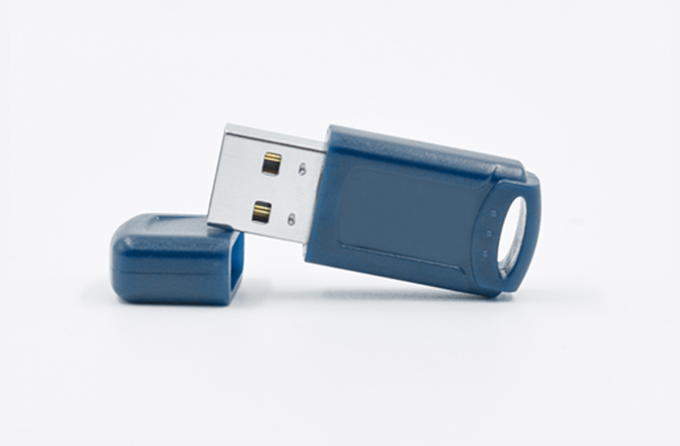 In software protection, DONGLES are Security, Stability and Reliability. Easy to Use. Cost Effective Solution. One Stop Protection Solution. In the absence of these dongles, certain software may run only in a restricted mode, or not at all. Apart from SOFTWARE PROTECTION, DONGLES can enable functions in electronic devices, such as receiving and processing encoded video streams on television sets.
Software Security, Licensing and Protection
Moway USB Dongle is universal Solution for software developer to protect Software & IP and provides flexible License Entitlement Management Solution to Software vendor for customized software sales package for different market segment. It provides multi-layer protection to software, support license type includes dongle, software license mode.
Aft India also offer following software product, Solution and Service to Software developer, publisher or ISV: Virbox Protector Standalone; Virbox AHS; Hardware Vendors Solution, Products; Mobile APP Harden and Coding Protection Solution. More Details...
IT Security Solutions
Software Anti-Piracy
User Access Control
Identity and Acess Management (IAM)
Moway USB Dongle: Supported Platforms and Programming Languages
.NET, C, C#, Java, PHP, Unity3D, python, Delphi
Software Protection Dongle: How it Works
Get a Free SDK and Demo Moway USB Dongle.
A Copy of the Demo SDK
One Moway USB Dongle
HIGHLIGHTS
32 Bits Smart Card inside with large storage capacity
MOWAY USB Dongle equipped with 32 bits smart card which dramatically increase the performance and security level to protected software, together with a series tools, it supports software developer to complete an absolutely reliable protection scheme to your software. Built in File management system, support developer to store and protect the license, key or data in the dongle.
Advanced Encryption Algorithm Supported
AES, DES, TDES, RSA and ECC supported, critical data would be stored as file in the smart card chipset. File can be used inside of smart card and can not be read which to keep the security of key and protected data. Software developer may access the file by file name not by the boring data block and call API to use the key file.
Secured Communication Tunnel Established
To protect the communication between dongle and protected software, MOWAY USB Dongle use AES algorithm to establish the secured communication tunnel to prevent the data leakage. And random scrambling technology used to prevent cracker insert the probe to detect and obtain the valid information when communicated and enhance and improve the security level of protected software.
Universal Unique ID has been set to each MOWAY USB Dongle hardware lock which is hardware serial ID Set before Moway I shipped to the software developer, you can use this UUID to bind with your protected software and use the UUID to trace and track your software program.
Identity Authentication supported
MOWAY USB DONGLE provides HMAC-SHA1, HMAC-SHA256, HMAC-MD5 algorithm to developer, and support to be used for the authentication mode with the "challenge-response" which guarantee the identification of authentication user. So developer may also use this function and related algorithm to develop your application for authentication.
Stability and Reliability: Highly Integrated Technology of Moway
All critical components of MOWAY USB Dongle, includes CPU, RAM, ROM and non-volatile memory are all integrated in single chipset which guarantee the Moway I quality and stability in high level and minimizing the risk coming from hardware damage.
One Stop Protection Solution to Software developer to protect software
Virbox Protector, A highly secured protector provided with MOWAY USB Dongle, helps developer to save most of workload to complete highly secure protection scheme; A series of Tools Available for Testing, Encryption, Volume Setting, Remote Updating the Moway usb dongle;
Multi Operation System and Language supported
Windows Linux Mac Operation System are supported, and C, C#, Java, Delphi program language supported
Moway USB Dongle: Technical Specifications
Purchase MOWAY USB Dongle...
To place an order send email or call directly...
Email: contact@aftindia.in
Mob 1: +91 78751 46441
Mob 2: +91 96738 43073
WhatsApp: 9673843073
Skype: sonywork1
Copy protection usb dongle...
USB Dongle Range
Moway USB Dongle Prices
FAQ
Free Trial & Buy
Try Our Free SDK
Software Security Solutions
Software Protection and Licensing
Resouces
Moway USB Dongle Pictures
Support License Modes
Certifications / Legal Information
Technical Support...
At Aft India, we eager to deliver great software at affordable prices backed up by outstanding support.
Technical support is available 7 days a week, 12 hours a day via e-mail, skype, whatsapp, telegram, etc. We make every attempt to respond within 1 hour but many people are pleased to find that we respond within a few minutes!
For technical questions, to report problems or to suggest improvements please contact us...
What Is Software Piracy?
Software piracy means the unauthorized copying or distribution of copyrighted software. Piracy can be easily done by copying, downloading, sharing, selling, or installing multiple copies into personal or work computers without paying the software inventor. The global rate at which PC software was installed without proper licensing in the emerging economy countries decreased rose from 43 percent in 2014 to 39 percent in 2015*.
* source:  ww2.bsa.org