What's new...
What's new in DoStudio Indie 4.0...
DoStudio Indie is a professional authoring and encoding solution for 2D, 3D, and High Fidelity Pure Audio Blu-ray Disc production. Designed for the small post facility or independent author, DoStudio Indie empowers you to create interactive pop-up menus, build and edit playlists, and control every action in your Blu-ray Disc™ project, all through an intuitive point-and-click interface — no scripting required! From menu layout to cutting replication-ready masters, DoStudio Indie replaces the complexity of the Blu-ray Disc™ specification with easy-to-understand nomenclature and friendly workflows.
What's new in DoStudio Indie 4.0...
Create High Fidelity Pure Audio projects
DoStudio Indie 4.0 provides new features that allow authoring of High Resolution audio Blu-ray Disc projects that can be navigated both using on-screen and screen-less navigation.
Assigning audio tracks to BD remote colored buttons and allowing for numeric key pad access to chapter or track numbers in the main audio playlist are now possible. In addition, the incorporating of the DSA BDJO module into DoStudio indie 4.0 provides powerful capabilities to import completed BD-J projects from other studios for BD compliant compiling and BDCMF generation.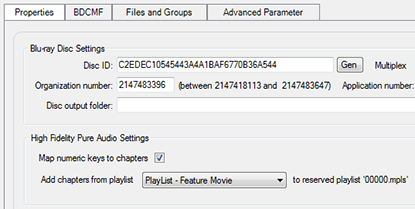 BDJO Module now included in DSA 4.0 Indie
The powerful BDJO module used to import BD-J authored projects is now incorporated into DSA 4.0 Indie. This module provides import capabilities for BD-J projects written and compiled outside of the DSA UI environment. The BDJO module provides the needed connection with the DoStudio for proper staging of the assets, compiling and BDCMF generation needed to finish the project.